Mt. Airy Acme Opens; More Supermarkets Needed
I never thought I would be so excited about a supermarket opening! But after almost two and a half years of negotiation and another nine months of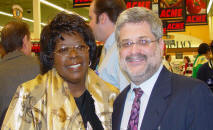 waiting for the contractors to finish, it was very exciting to see our beautiful new store open. And I was very proud to speak for the community groups at the grand opening ceremony.
The Mt. Airy Acme would not have opened without the dedicated work of our political leaders—especially Councilwoman Miller (pictured with me at left) and 22nd ward leader Vernon Price—and the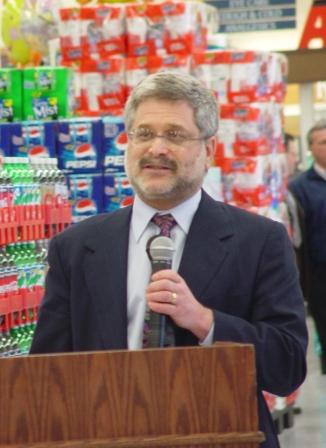 united efforts of our community groups, including the organization I have headed, West Mt. Airy Neighbors.
Our work is not done, however. There is a tremendous need for new supermarkets elsewhere in the 198th district. We need a new supermarket to replace the Thriftway that closed in Germantown. We need a supermarket in the Nicetown-Tioga area. And we need a supermarket in the Logan section.
After my experience with Acme, I know that it will be a struggle to get Acme or other companies to build new supermarkets in our communities. There is only one only way to accomplish this task, the way we took in Mt. Airy: Our political representatives have to work in unity with community groups. I will be a part of that effort. Rosita Youngblood has failed at this task. It is time to give someone else a chance.